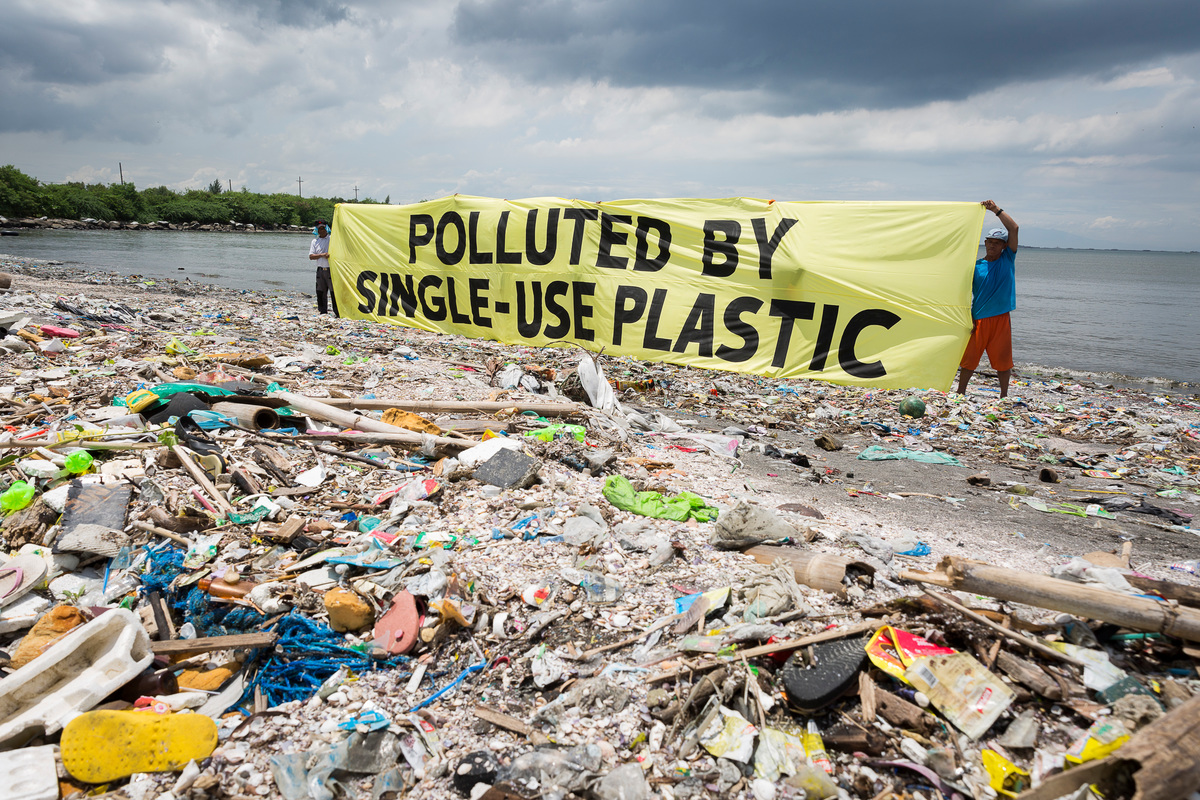 Written in collaboration with Tomoko Yoshida.
Plastic has become an integral part of our lives…. But with that has emerged the enormous—and growing—problem of plastic waste. It is littering our environment, polluting our sea and killing aquatic life. The challenge is that so little plastic packaging is currently recycled, recyclable or reusable…. Urgent action is needed on multiple fronts. (Unilever, Sustainable Living: Waste and Packaging)
In this and the next post, we will turn our attention to plastic waste. We will consider this problem at different scales: from the global to the personal. We take it as axiomatic that in certain places—some local and some global—plastic pollution has created a crisis that threatens human health and the health of the ecosystems that sustain us. But plastic waste manifests itself in different ways in different places, which makes it difficult to think about, and which makes efforts at solutions challenging.
In this first post, we want to discuss the problem from the vantage point of institutions. The second post will look at it from that of an individual. Throughout these stories, consumer capitalism appears as a consistent thread shaping and constraining our ability enact changes in the plastic economy that intersects all aspects of our lives.
We opened this post with a statement from Unilever, one of the world's largest consumer goods makers, manufacturer of products like Axe shampoo and Breyers ice cream. The company, reacting to both consumers' environmental concerns and their own internal risk assessment, has committed itself to transform all of their plastic packaging by 2025 into forms that are reusable, recyclable, or compostable (see the Unilever site here and here).
Unilever's size and economic clout gives it significant influence in addressing this problem, since single-use containers are the biggest plastic pollutant in the environment. Nor is Unilever the only company to do this: businesses big and small are beginning to explore alternative products and better recycling systems.
Unilever's vantage point is global. And from that position the problems are truly enormous. These global issues are the ones that we so frequently hear about in the news. The most recent studies show that humans are massively transforming the physical makeup of the planet with our plastic. In his recent post, Brian Grady pointed to one of the most widely cited studies related to global plastic pollution, a 2017 paper by Geyer, Jambeck, and Law, which provides the best current estimates of plastic use and disposal over the past seven decades. During that time, the world created 8.3 billion metric tons of primary plastics, of which more than half were created since 2000, an acceleration abetted by a global shift in consumer packaging toward single-use containers. Today, they assert, about 42 percent of all plastics produced (excluding fiber) are for single-use packaging.
The Geyer, Jambeck, and Law study notes that a majority of the world's plastic production has ended up in landfills or as pollution in the natural environment. The authors give a stark warning that "without a well-designed and tailor-made management strategy for end-of-life plastics, humans are conducting a singular uncontrolled experiment on a global scale, in which billions of metric tons of material will accumulate across all major terrestrial and aquatic ecosystems on the planet" (Geyer, Jambeck, and Law, p. 3).
At a local level, the picture looks very different from place to place. In the more impoverished countries of the world, one can find rivers clogged with plastic waste so thick that one can almost walk across them. In America, the visual impact is not so evident since our cities tend to have well-managed trash pickup that removes much of the garbage from plain sight. This means that most of us never concern ourselves with what happens after plastic leaves our homes.
In February, Tomoko went to a public lecture by Brett Scovill, the Solid Waste Manager for the City of Norman, a 35-year veteran at this job. Scovill explained that the plastic problem is part of a much larger waste problem. He noted how the disposable items—aluminum beverage cans, polystyrene cups, disposable razors, and plastic bread bags—were introduced in the 1960s and ushered in our current throw-away culture. Since then, the amount of trash has ballooned. The size of trash collection trucks has increased more than three-fold over the years, and our landfills are maxing out at ever faster rates. All these are costly to the city.
Recycling is one alternative, but it is far from perfect and has not yet achieved anything like a sustainable flow: only nine percent of plastics are recycled (both nationally and globally). This is both disappointing and puzzling when we look at household recycling rates. Here in Norman, for example, the city reports that 92 percent of households participate in the city's recycling program, but we still only recycle a small fraction of what we consume.
Moreover, recycling is complex and finicky, and consumers—especially here in the United States—are impatient. As Brian pointed out earlier, impurities can ruin the chemical process of transforming one plastic into another, which means that recyclables need to be clean and well sorted in order to be useable by a recycling facility. Coming from Japan, Tomoko was used to cleaning and sorting items before putting them into separate recycling bins. It is a habit most Japanese learn, enforced by careful local management and waste disposal regulations.
To overcome resistance to recycling in America, however, more and more cities are enacting practices that make the job easy for people. Single-stream recycling, as we have here in Norman, is the method of choice, where everyone is encouraged to put all of their recyclables into one container to be sorted out later at a central processing facility. Modern recycling facilities can do this relatively quickly, and they even have the ability to differentiate types of plastics  as can be seen in the video of a New York recycling plant below (from Science Friday). This helps, but contamination continues to remain a significant problem. (It is remains very high, at about twenty percent, here in Norman.)
But to make recycling work, we need a market for sorted recycled plastic, and this ties all local efforts into national and global networks. Last year, China, which was one of the world's largest importers, closed its ports to waste plastic—a decision made in large part because of the high level of contaminants in these shipments. China's action sent many American cities scrambling for a solution. The city of Philadelphia, for example, used to profit from recycling, but as of early 2019, it pays to recycle a half of the items it collects; the other half goes to incinerators, also at a cost (The Inquirer).
Oklahoma, it turns out, did not run into these problems. The Oklahoma Recycling Association (OKRA), a non-profit based in Tulsa, explained to us that Oklahoma is not directly affected by the Chinese policy. Being an inland state, we sell recycled items to domestic buyers. In fact, "Oklahoma ranks third in the country for manufacturers who use recyclables" (OKRA). They acknowledged, however, that this may change as the oversupply of recyclables in the US will tend to soften the market over time.
In addition to city-based recycling, local non-profits also encourage recycling of materials that the city does not accept. The University Lutheran Church in Norman along with several other churches in town formed an environmental alliance called Churches Caring for Creation, and they have started Styrofoam collection. They collect clean used Styrofoam items and take them to a company in Ada, Oklahoma. From there, they are further shipped to a factory in Texas to be made into extruded molding products, such as crown molding for the home, and also picture frames (Shalom, April 2019, p. 10).
Beyond recycling, local government efforts to actually ban the distribution of some plastic products (straws and plastic bags, for example) face quite different fates around the country. Just a few weeks ago, the state of Oklahoma pre-empted one popular effort by the city of Norman to address plastic pollution by passing a bill that prohibits municipalities from banning plastic bags (Norman Transcript). The dominance of industry-sponsored anti-regulatory politics in Oklahoma has in this case short-circuited one method that cities in other parts of the country have successfully implemented to reduce the quantity of this sort of consumer-level single-use plastic.
In the end, the complex web of interconnections in the plastic economy makes finding solutions difficult. These problems are all the more challenging in parts of the world where plastic pollution creates the most serious problems. Brian's post cited a 2015 article that pointed to the differential pollution rates of ocean plastic waste (Jambeck et al.). Poverty in these countries increases their dependence on low-cost plastic goods; together with badly compromised waste disposal infrastructure in these countries, American or Japanese-style disposal solutions don't work.
One method that seems to have had some effect was simply exposing one source of waste plastic, namely the multinational companies whose names appear on plastic containers that end up on the beach. Philippine activist Froilan Grate has tried to embarrass companies whose packaging becomes environmental pollution by doing "brand audits" (NPR). He is pushing multinationals like Unilever to move more quickly in responding to a problem that they have some responsibility for.
In the next post, we will turn to the personal. We will explore what it means to grapple with this problem on a day-to-day level in one's own life.